CJA at Japan Society Family Program
MOMOTARO and YOU
May 6, 2018 @ Japan Society Theater
Crossing Jamaica Avenue returns to Japan Society for Children's Day Festival: Kodomo no Hi on Sunday, May 6 to present MOMOTARO and YOU! In this original theatrical version of one of Japan's most popular tales, "Momotaro," three skillful artists together with YOU, explore the world of this hero's adventure through action, whimsical song, and taiko drumming.
The tale of Momotaro is about a Peach Boy who leaves his parents to go on a quest to fight an evil band of ogres on a distant island. Along the way, he befriends a talking dog, monkey, and pheasant, who help him on his journey.
with
Asuka Morinaga (storyteller) Tomoko Kokugaki (dance & song)
and Fumi Tanakadate (music)
creating text with Leah Nanako Winkler directed by Sonoko Kawahara
CJA's 2nd show for Japan Society Family Program
May 7 & 8, 2017 @ Japan Society Theater

See how we intercat: MOMOTARO & Students from NYC schools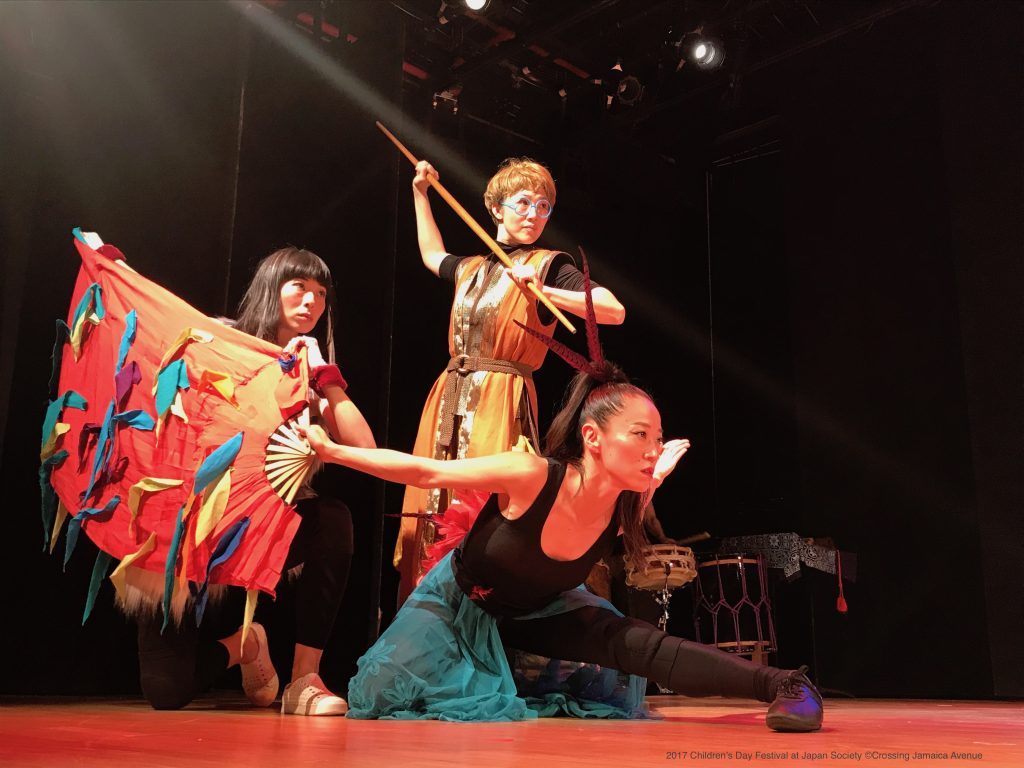 From our first family show for Japan Society Family Program in last summer
July 10, 2016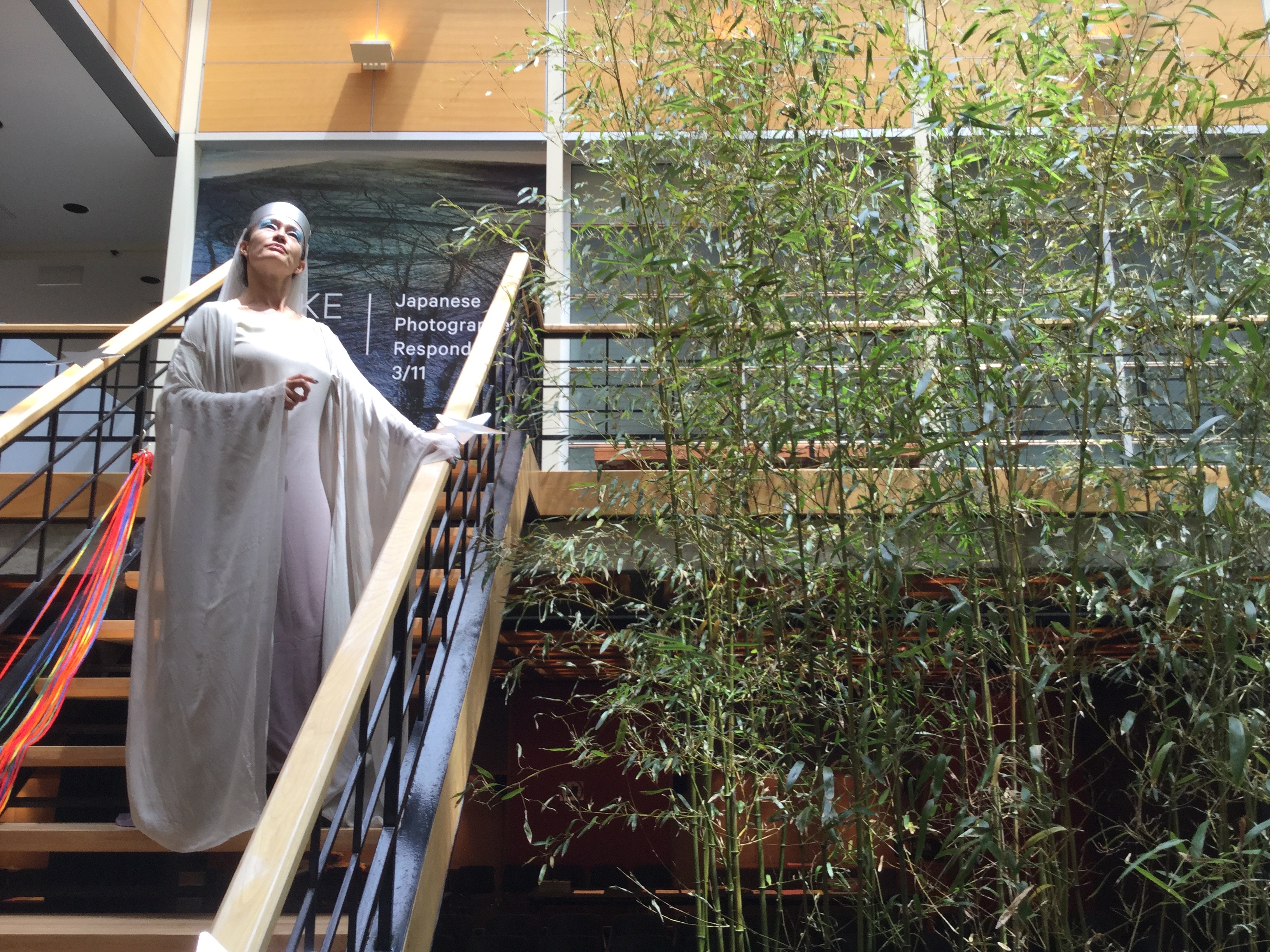 Thank you for supporting and attending our 2014-15 project
Site-specific presentation of
At the Hawk's Well & The Only Jealousy of Emer
Written by W.B. Yeats
photos by Keiichiro Hoashi
If you couldn't make it to the show, I hope you might catch it in our next phase of WIY!
Starting in 2016, we are already working hard toward our next project, a development of
The Vermonia Project (working title)
Original story by YoYo
Stage adaptation by Sonoko Kawahara
A Staged adaptation of graphic novel VERMONIA, a fantastic cross-cultural adventure by the Japanese artists YoYo with music, dance, puppet, and myth.
Please stay tuned for updates! CJA would love to stay in touch with you.
PAST PRODUCTIONS