2017 CJA NEWS: CJA's 2nd family show for Japan Society Family Program
May 7 (Sun), 12 PM & 3 PM @ Japan Society Theater
Engage in an interactive modern retelling of the Japanese classic folktale Peach Boy (Momotaro) in this Children's Day Festival. Children and adults of all ages assemble samurai helmets and other festival-related items in pre-theater crafts workshops to serve as participant props during the performance. Directed by Sonoko Kawahara, this production will feature song, dance, samurai sword fighting and audience participation.
Please visit Japan Society Family Program page to reserve tickets.
Text by Leah Nanako Winkler & Conceived and Directed by Sonoko Kawahara
With
Asuka Morinaga, Kzuhiro Imafuku, Tomoko Tokugaki, Kiyo Takami, Ai Ikeda and Yoshi Amano
Featuring
Fumi Tanakadate (Taiko artist)

MOMOTARO (Peach Boy): A Quest of a Hero Comes from the Giant Peach is supported by the Mental Insight Foundation and
The Nancy Quinn Fund, a program of the Alliance of Resident Theaters/New York (A.R.T./New York).
From our first family show for Japan Society Family Program in last summer
July 10, 2-4 PM, 2016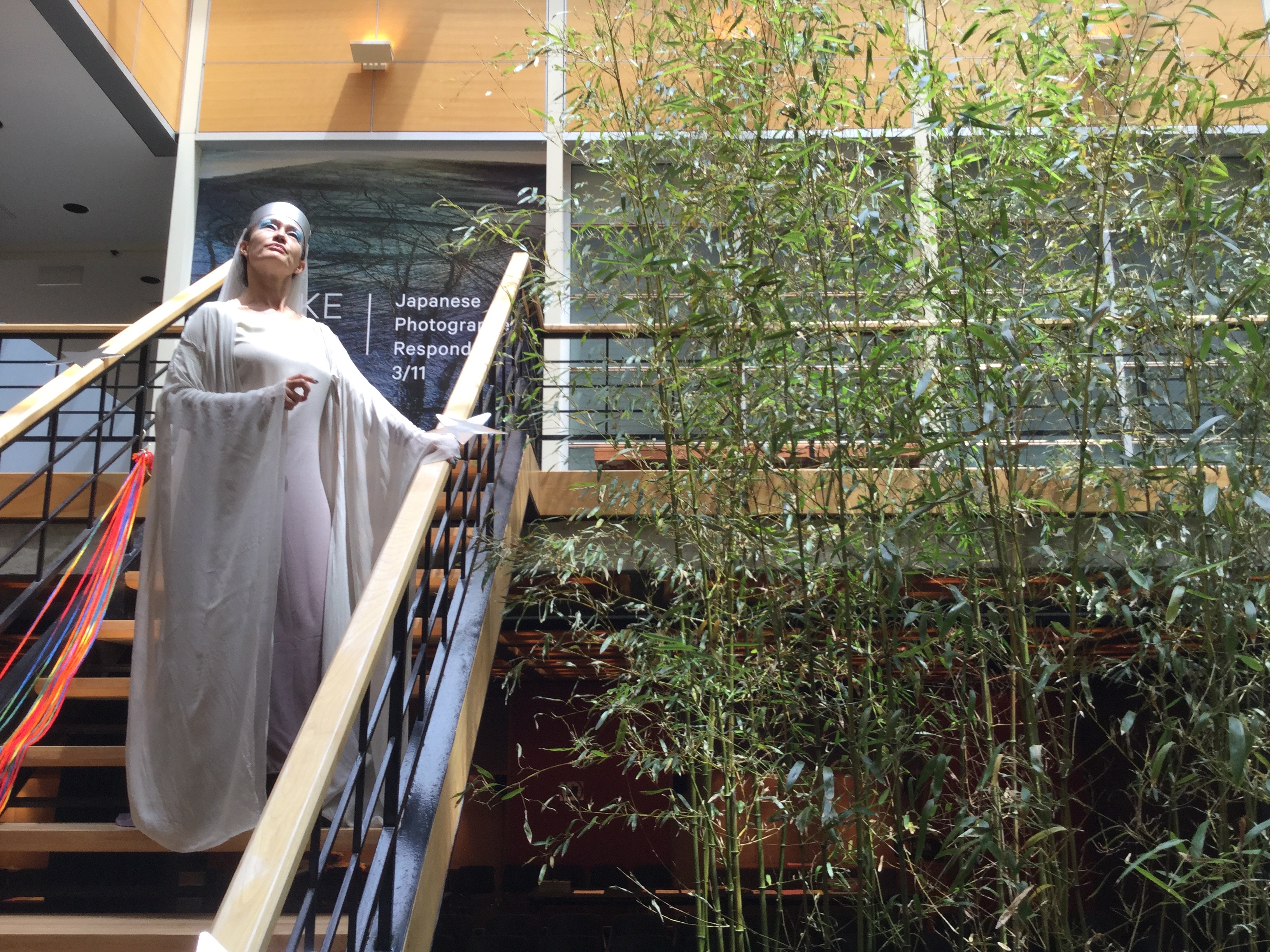 Thank you for supporting and attending our 2014-15 project
Site-specific presentation of
At the Hawk's Well & The Only Jealousy of Emer
Written by W.B. Yeats
photos by Keiichiro Hoashi
If you couldn't make it to the show, I hope you might catch it in our next phase of WIY!
Staring in 2016, we are already working hard toward our next project, a development of
The Vermonia Proejct (working title)
Original story by YoYo Stage adaptation by Sonoko Kawahara
Please stay tuned for updates! CJA would love to stay in touch with you.
PAST PRODUCTIONS