2020 CJA launched
Theater To Go
Take a theatrical experience to your home.
Not a video streaming, not an excerpt but a newly created project for the "To Go"
MOMOTARO: In Search of a HERO 2020
MOMOTARO 動画の日本語対訳 PDFダウンロードはここをクリックして下さい
Children's Spcial
Sing & Dance with MOMOTARO performes and thier friends
from the production of 2019
MOMOTARO: In Search of A Hero
@ at Japan Society's Lila Acheson Wallace Theater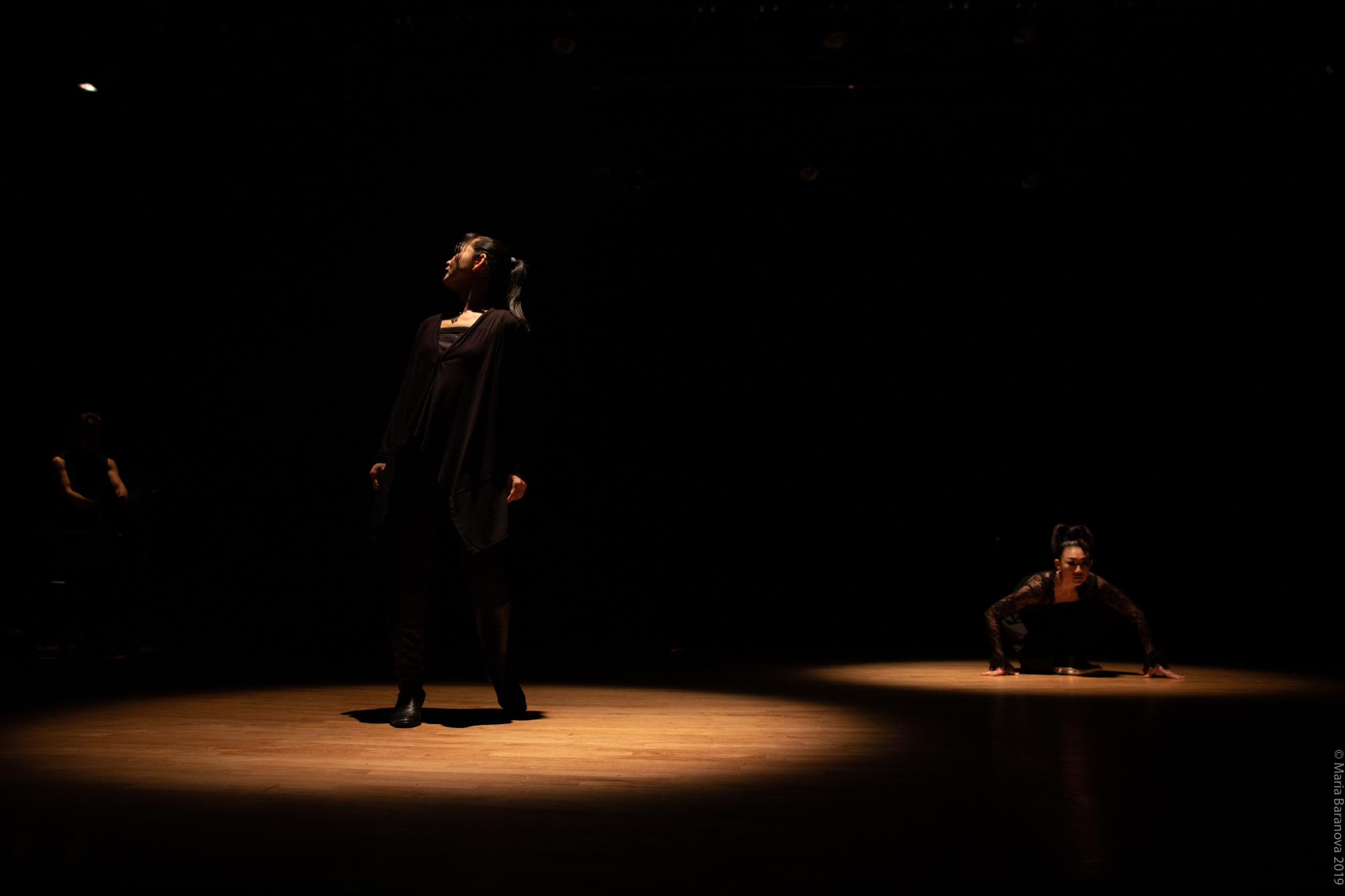 Photography by Maria Baranova
New York City-based theater company Crossing Jamaica Avenue (CJA), known for its seamless blending of Eastern and Western theatrical elements, presents Momotaro: In Search of a Hero, a unique interpretation of Japan's famed tale by the same name. In CJA's innovative production, a three women cast – featuring a taiko/piano player, narrator, and singer/dancer – retell the adventures of "peach boy" Momotaro in a gender-bending production.
Momotaro bravely travels to an island filled with ogres to save his town. This highly interactive production that tells the story through live music, song, and dance, all cleverly narrated through the Japanese theater technique known as "TAYU" where one performer narrates while the other performs. The production aims to bridge together one of Japan's most popular traditional hero quest stories with issues in contemporary American society in order to highlight lessons of cultural diversity, empowerment, and inclusion.
GALLERY
Photography by Mariaa Baranova

with
Asuka Morinaga (Storyteller), Tomoko Tokugaki (Dance & Song) and Fumi Tanakadate (Music)
Special guest Takemi Kitamura
creating text with Leah Nanako Winkler directed by Sonoko Kawahara
Original Song "Small Boy" by Jason Young and Yui Kitamura
MOMOTARO: In Search of a Hero is made possible in part with public funds from Creative Engagement, supported by the New York City Department of Cultural Affairs in partnership with the City Council and the New York State Council on the Arts with the support of Governor Andrew Cuomo and administered by LMCC and Mental Insight Foundation.
PAST PRODUCTIONS presented in association with Japan Society
Thank you for supporting and attending our projects
Site-specific presentation of
At the Hawk's Well & The Only Jealousy of Emer
Written by W.B. Yeats
photos by Keiichiro Hoashi
If you couldn't make it to the show, I hope you might catch it in our next phase of WIY!
Starting in 2016, we are already working hard toward our next project, a development of
The Vermonia Project (working title)
Original story by YoYo
Stage adaptation by Sonoko Kawahara
A Staged adaptation of graphic novel VERMONIA, a fantastic cross-cultural adventure by the Japanese artists YoYo with music, dance, puppet, and myth.
Please stay tuned for updates! CJA would love to stay in touch with you.
PAST PRODUCTIONS